Joe Biden has won the race to become the next US president, defeating Donald Trump following a cliff-hanger vote count after Tuesday's election.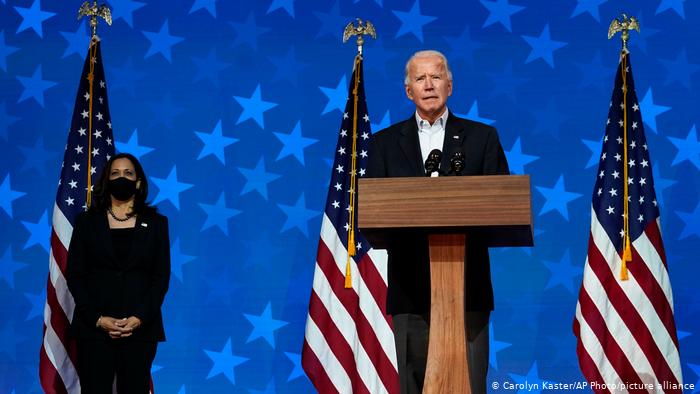 During Donald Trump's four years in office, America's relationship with the world changed profoundly.
America, I'm honored that you have chosen me to lead our great country.

The work ahead of us will be hard, but I promise you this: I will be a President for all Americans — whether you voted for me or not.

I will keep the faith that you have placed in me. pic.twitter.com/moA9qhmjn8

— Joe Biden (@JoeBiden) November 7, 2020
We did it, @JoeBiden. pic.twitter.com/oCgeylsjB4

— Kamala Harris (@KamalaHarris) November 7, 2020
Kamala Harris has made history by becoming the first female US vice president-elect. She will also be the first black person and the first Asian American to serve in the VP role.
Congratulations Mr. President @JoeBiden ji
we are proud of you!
& with a very congratulations of newly elected #US Vice President @KamlaHarris ji pic.twitter.com/lfqaHGcZs9

— Jamil Ahmed (@JamilAh80420346) November 7, 2020
.@Reuters Article on #EU–#UK negotiation misleading -outcome/persp #US presidential elections not mentioned! https://t.co/KwLOqPkLxR pic.twitter.com/pnwT5Q0UP8

— Prof. Paul Welfens (@ProfPaulWelfens) November 7, 2020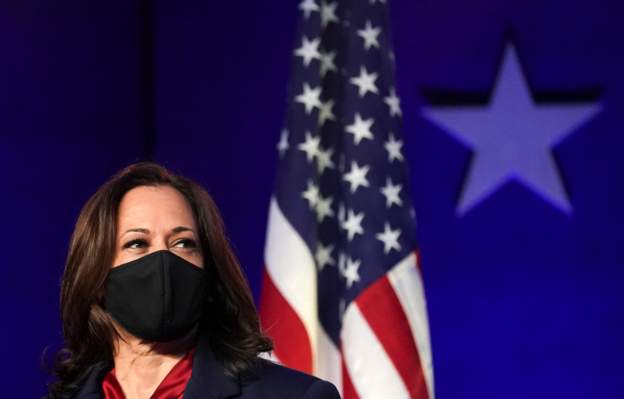 So, what's her story?
The Democrat was born in Oakland, California, to two immigrant parents – an Indian-born mother and Jamaican-born father.
Her early years included a brief period in Canada.
Harris says she's always been comfortable with her identity and simply describes herself as « an American ».
She became the district attorney – the top prosecutor – for San Francisco in 2003, before being elected to serve as California's attorney general, the top lawyer and law enforcement official in America's most populous state. She was the first woman and the first black person to serve in that position.
In her nearly two terms in office as attorney general, she gained a reputation as one of the Democratic Party's rising stars, using this momentum to propel her election as California's junior US senator in 2017.
Harris launched her candidacy for president at the beginning of last year. She tried to walk a fine line between the progressive and moderate wings of her party, but ended up appealing to neither, ending her candidacy in December before the first Democratic contest in Iowa in early 2020. Months later, she was picked as Biden's running mate.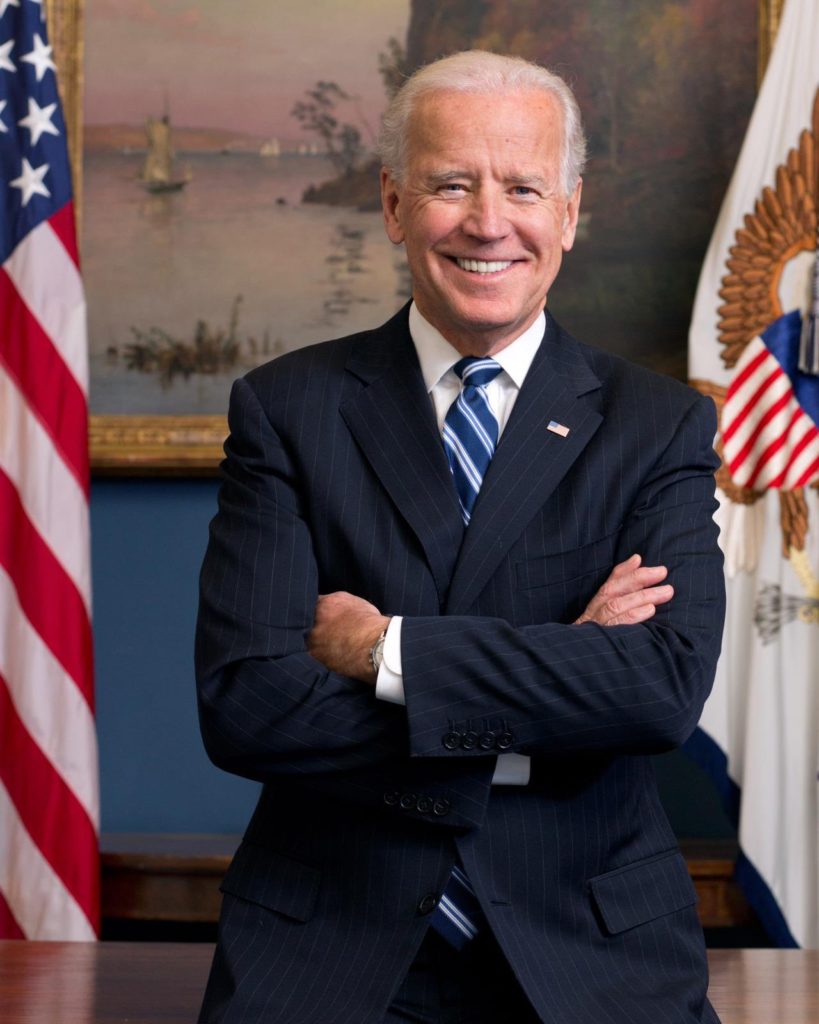 Donald Trump was golfing when Biden victory announced
We reported earlier that Donald Trump left the White House this morning to play golf at his Virginia club. He was still there when the news broke that Joe Biden was projected to win the presidency.
There is now video footage of Mr Trump on the course. As you probably know by now, the president is a devoted golfer.
Trump and Biden supporters later turned up at the club, with cheering and jeering from both sides, the AP news agency reports.
We're told the president has now left the course.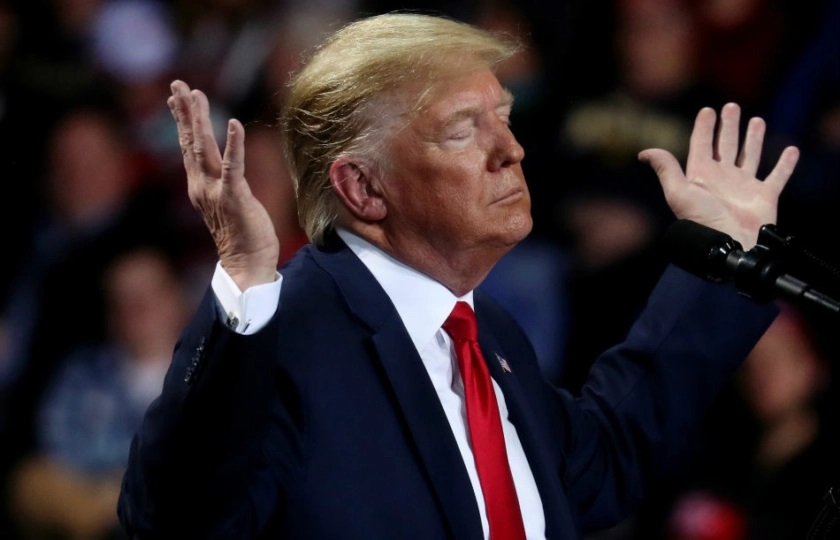 The Council on American-Islamic Relations National Executive Director Nihad Awad has congratulated Biden, while saying the organisation will work to ensure that Biden ends the Trump era Muslim travel ban.
"President-elect Biden has pledged to end the Muslim Ban on his first day in office, include Muslims at every level of his administration and address issues of racial and religious discrimination," Awad said.
"We plan to join other American Muslim leaders and organizations in ensuring that the Biden administration fulfills these promises. We also plan to continue holding our government accountable when it errs," he said.
In 2018, the Supreme Court upheld a Trump policy that banned travelers from several Muslim majority countries, saying it was allowed if done for national security. Trump's initial 2017 order separated families and left travelers stranded around the world, and has been derided as Islamophic.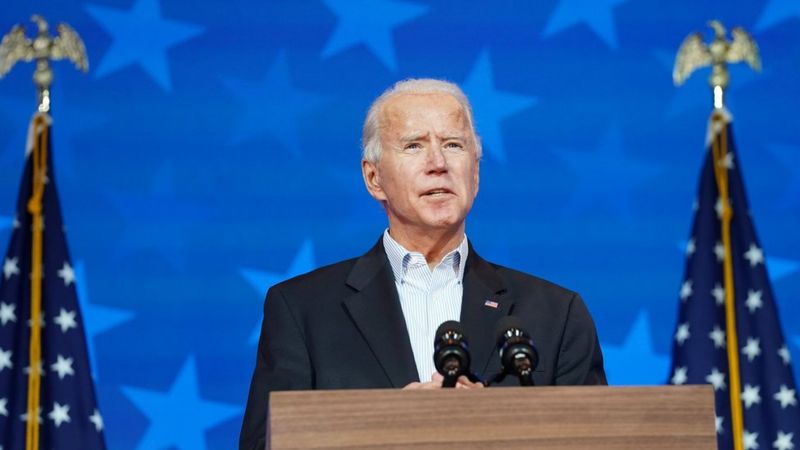 World Opinions News – agences